Alexandra Branyon, the film's creator, director, writer and voice-over voice of Lois Wilson, happened to be in Tuscaloosa in 2000. She was there to pick up a Distinguished Career Award from the Society for the Fine Arts at the University of Alabama, her alma mater. She was introduced at the ceremony by Jack Black, who had been publisher and editor of the Fayette County Broadcaster when Alexandra was an 11th grader and editor of the Fayette County High School paper.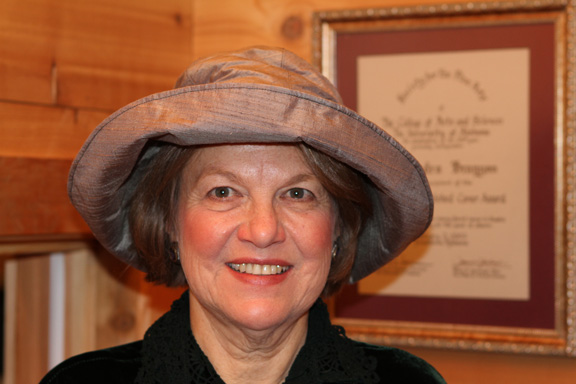 That evening Jack related to Alexandra what he had been doing for the last 35 years: creating a full-blown art museum in Fayette from the collection of Lois Wilson. The more he talked, the more Alexandra became attracted to his story. "Has anyone done a documentary on this?" she asked. When Jack said no, she replied, "Then I will." She spent the next eleven years filming, researching, assembling, editing and finishing the film.
Alexandra Branyon now feels she has spent much of her professional life preparing for this project, her longest. An actress and musician and journalist, she has done summer stock, dinner theater, and musical comedy for Joseph Papp's Public Theater. She studied composition at Juilliard Extension Division in New York, voice with a Metropolitan Opera tenor, and played piano in a theater orchestra in Honolulu and studio bands in New York. She was in the legendary Lee Strasberg's private acting class. She was a member of the original company of the New York branch of the great improvisation group, Second City. She is an award-winning dramatist and a member of the Dramatists Guild. She has taught playwriting at the New School for Social Research in New York. (Actresses who have performed her work include Uta Hagen and Ruby Dee.) She literally used all of these experiences in making "Treasures From the Rubble," directing filming, writing script and song lyrics, playing piano on the soundtrack, reading voice-over narration, and finding other talent.